In Deuteronomy 28:2, God promises, "All these blessings will come on you and accompany you if you obey the Lord your God." It's an assurance that obedience brings about blessings not only confined to the spiritual realm but also manifest in our everyday lives. This article aims to explore these blessings, detailing the 10 benefits of obedience every Christian should know.
Table of Contents
What are the 10 benefits of obedience?
1. Deep-rooted Peace
According to Psalm 119:165, "Great peace have those who love your law, and nothing can make them stumble." There is profound peace that comes with obedience to God's word. This is because God's word guards us against moral and spiritual pitfalls. This peace, as described in Phil 4:7, transcends human understanding and remains steadfast despite the trials and tribulations we may encounter.
2. Guidance from God
When we adhere to God's word and obey Him, we invite His divine guidance into our lives. Proverbs 3:5-6 teaches us, "Trust in the Lord with all your heart and lean not on your understanding."
This teaches us two key ideas: firstly, our understanding is limited, but God's wisdom is infinite. Secondly, we are guided down the right path by submitting to God's will. Therefore, obedience becomes a compass, directing us toward God's perfect plan and away from potential pitfalls.
This divine guidance can manifest in your life as clarity in decision-making, receiving strategies for survival, and unshakeable confidence in God's ability to see you through.
See the 10 Things God Wants You To Do That Are Simple
3. Protection
The act of obedience to God's commandments forms a shield of protection around us. We are reminded in Psalm 91:1-2, "Whoever dwells in the shelter of the Most High will rest in the shadow of the Almighty. I will say of the LORD, 'He is my refuge and my fortress, my God, in whom I trust.'"
When we abide by God's word, we place ourselves under His protection, shielding us from unforeseen dangers and harm. It's not a guarantee of a trouble-free life, but a promise of a divine refuge in the face of adversity.
This protection is all-encompassing – physically, emotionally, and spiritually, safeguarding us from anything that could harm us.
4. Prosperity and Success
When we speak of prosperity and success, it's essential to understand that, in God's perspective, these terms extend beyond material wealth. They encompass being blessed and content in every aspect of life.
Joshua 1:8 tells us, "Keep this Book of the Law always on your lips; meditate on it day and night, so that you may be careful to do everything written in it. Then you will be prosperous and successful."
Here, obedience to God's word is directly linked with prosperity and success.
Obedience to God's instructions ensures we make wise decisions, maintain healthy relationships, and live fulfilled lives. Success, in this context, is about living a life that fully aligns with God's purpose for us, leading to a sense of satisfaction that worldly success may not provide.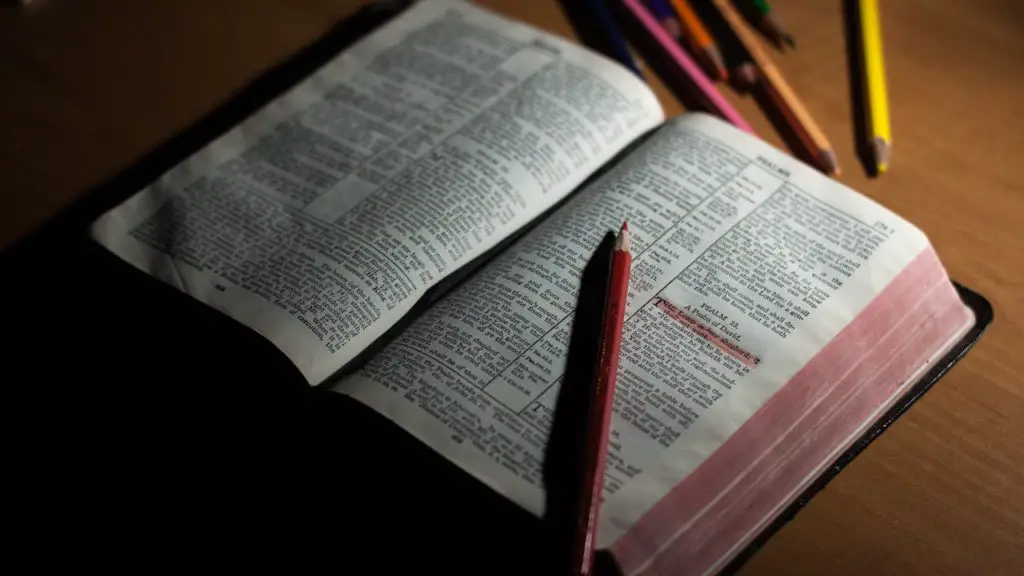 5. Favor from God
Obedience to God doesn't just bring protection, prosperity, and divine guidance; it also attracts God's favor. This is eloquently illustrated in Luke 2:52, where the Bible says, "And Jesus grew in wisdom and stature, and in favor with God and man." Jesus, through His obedience to the Father, grew in favor with God. Likewise, our obedience to God and His commandments attracts His divine favor. God's favor can manifest in various ways, such as open doors of opportunity, divine connections, or the grace to overcome adversity.
6. Growing in Wisdom
Proverbs 13:13 enlightens us, "Whoever despises the word brings destruction on himself, but he who reveres the commandment will be rewarded." This scripture implies that obedience to God's commandments is a respect for God's authority and a path to wisdom.
When we obey God, we trust His infinite wisdom and understanding. This wisdom enables us to navigate life's complexities with discernment. It makes us adept at making decisions that align with God's will.
These 11 Secrets Of Prosperity In The Bible Will Wow You
7. Answered Prayers
According to 1 John 3:22, "and whatever we ask we receive from him, because we keep his commandments and do what pleases him." This scripture highlights a powerful connection between obedience and answered prayers.
As we obey God's commandments and strive to live in a manner pleasing to Him, we align ourselves with His will. This divine alignment paves the way for our prayers to be answered and aligns our hearts and lives with God's plans and purposes.
This alignment, born out of obedience, ushers us into a relationship with God where our desires begin to mirror His desires, and our prayers become an extension of His will. In such a space, the answers to our prayers are a natural consequence, as they are in harmony with God's will.
8. Eternal Life
The ultimate reward of obedience to God is Eternal Life. 1 John 2:17 states, "And the world is passing away along with its desires, but whoever does the will of God abides forever."
This promise of eternal life is not just a future hope; it also impacts our lives here on earth. Eternal life is not limited to a quantity of time but rather a quality of life that begins when we surrender to God and obey Him.
Are You Uncomfortable? God may be planning to move you!
9. Fruitfulness
Psalm 128:3 paints a vivid picture of fruitfulness resulting from obedience to God. Just like a vine that produces abundant grapes when it's well-nourished and an olive tree that flourishes under the right conditions, our lives can be genuinely fruitful when we choose to obey God. This fruitfulness extends to our personal lives, families, and communities.
10. Victory
Obedience to God can also bring victory over enemies, both physical and spiritual. Deuteronomy 28:7 states, "The Lord will cause your enemies who rise against you to be defeated before you. They shall come out against you one way and flee before you seven ways."
We can experience victory over adversities or obstacles that challenge us through obedience to God's commands. It's not about being aggressive or confrontational but about standing firm in God's promises and living according to His word.
Conclusion
Obedience to God is not merely about adhering to a set of rules. It's about surrendering our will and desires and aligning our lives with God's perfect will. This alignment brings forth a lot of blessings. Are you obeying God in your life?