Choosing to sin has many potential outcomes with long-lasting implications for our spiritual and physical health. You can choose to ignore your sinful lifestyle, but its consequences do not go away – they are real and lasting. From feelings of guilt and remorse to broken relationships and even death in extreme cases, here are 7 consequences of sin that you should consider before deliberately choosing the wrong path.
Table of Contents
What are these 7 consequences of sin?
1. Death
Death is the pinnacle consequence of sin, a cardinal truth that reverberates throughout the scriptures. Romans 6:23 explicitly articulates, "For the wages of sin is death." This refers not only to physical expiration but also spiritual death, resulting in eternal separation from God.
In Genesis 2:17, God warns Adam and Eve, "But of the tree of the knowledge of good and evil, you shall not eat, for in the day that you eat from it you will surely die." When they disobeyed, they introduced sin into the world, and with sin came death.
This death, however, is not the end for those in Christ. While sin brought death, Christ has brought life, as stated in 1 Corinthians 15:22, "For as in Adam all die, so in Christ all will be made alive."
2. Guilt and Shame
Another profound consequence of sin is guilt and shame. When Adam and Eve ate from the forbidden tree, they immediately felt shame and hid from God. As depicted in Genesis 3:8–10, they became aware of their nakedness, a stark symbol of their guilt and shame.
This emotional turmoil results from the consciousness of wrongdoing, a burden you can bear when you stray from God's commands.
Sin often leads to a cycle of guilt and shame, as it did for King David after he sinned with Bathsheba. Deep remorse washed over him, leading him to pen Psalm 51, a heartfelt plea for forgiveness. In the psalm, he acknowledged his transgressions and expressed his profound guilt, "For I know my transgressions and my sin is always before me."
While guilt and shame may shadow our lives due to sin, they also serve as a conviction, leading us toward repentance and reconciliation with God. In 2 Corinthians 7:10, Paul reminds us, "Godly sorrow brings repentance that leads to salvation and leaves no regret, but worldly sorrow brings death."
Thus, feeling guilty and shameful because of sin can be the catalyst for seeking God's forgiveness and the redemption found only in Christ.
3. Loss of Fellowship
One of the most bitter consequences of sin is the loss of fellowship with God and others. Sin divides and isolates us. It creates an immense barrier between us and our Creator, as well as between us and our fellow human beings.
Adam and Eve enjoyed perfect fellowship with God in the Garden of Eden. However, when they chose to sin, that fellowship was disrupted. Suddenly, they found themselves hiding from God, a scenario God never intended (Genesis 3:8).
The Apostle John warns us in 1 John 1:6, "If we claim to have fellowship with him and yet walk in the darkness, we lie and do not live out the truth." This verse firmly establishes that sin disrupts our relationship with God.
Sin also strains our relationships with others. When Cain allowed sin to dominate him, it not only broke his relationship with God but also led him to murder his brother, Abel, resulting in further isolation (Genesis 4:1-12).
The gospel's beauty is that our fellowship with God and one another can be restored through Christ's sacrifice. 1 John 1:7 assures us, "But if we walk in the light, as he is in the light, we have fellowship with one another, and the blood of Jesus, his Son, purifies us from all sin."
4. Broken Relationships
Broken relationships, both personal and communal, are another significant consequence of sin. Sin is destructive and wreaks havoc on relationships, causing discord, resentment, and separation.
In the Bible, we see the first instance of a broken relationship due to sin in Genesis 3. Adam and Eve's disobedience led to immediate estrangement between them and God, but it also laid the groundwork for future discord between human beings.
Genesis 4 presents the story of the first recorded interpersonal conflict: the strife between Cain and Abel. Fueled by envy, Cain let sin rule over him and murdered his brother, causing a devastating rupture in their relationship.
Another example of sin's destructive effect on relationships is found in King David's life (2 Samuel 11-12). His lust led him to commit adultery with Bathsheba and subsequently have her husband, Uriah, killed to cover his sin.
This series of sinful actions not only damaged David's relationship with God but also led to tragic consequences within his family, including strife, rebellion, and death. Through his repentance, however, David experienced God's forgiving and restoring power (Psalm 51).
Despite the pain and heartbreak that sin-inflicted broken relationships bring, there is hope for reconciliation. The Bible reaffirms that through Jesus Christ, we have the means for reconciliation. Ephesians 2:16 says, "And in one body to reconcile both of them to God through the cross, by which he put to death their hostility."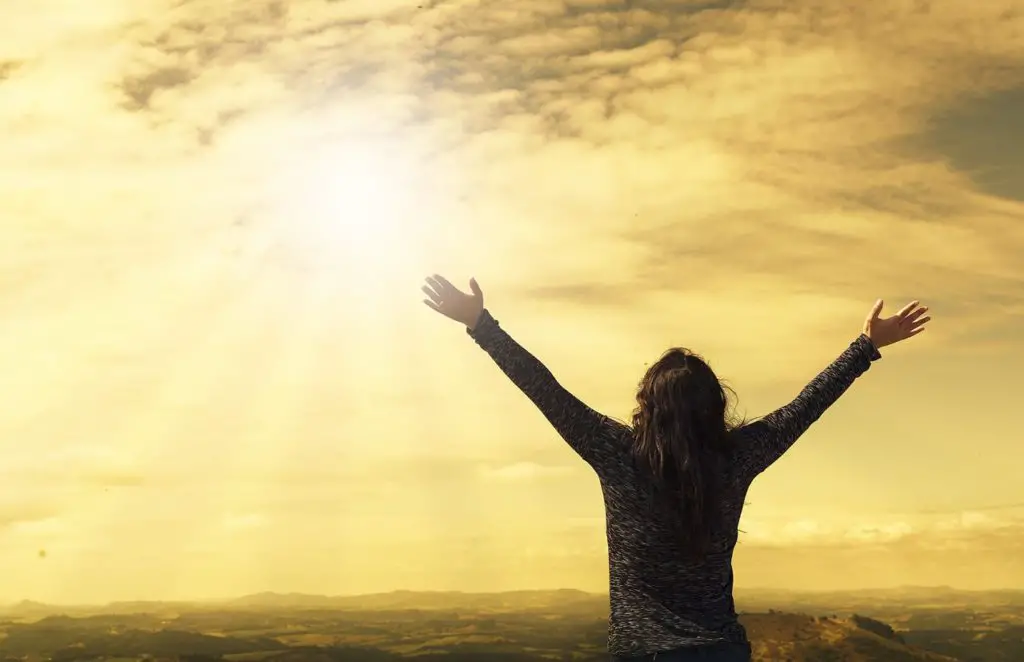 5. Spiritual Weakness
Sin can cause spiritual weakness. As believers, we are called to be strong in our faith and to "put on the full armor of God, so that you can take your stand against the devil's schemes." (Ephesians 6:11). However, when we sin, we make ourselves vulnerable to spiritual attacks and become weak in our faith.
In the story of Samson (Judges 16:1-31), we see a powerful example of this. Samson had incredible physical strength, but his spiritual weakness led to his downfall. His lust led him to Delilah, who deceived him into revealing the secret of his power. After cutting his hair, which was the symbol of his covenant with God, he lost his strength and was captured by the Philistines.
Likewise, Peter's denial of Jesus (Luke 22:54-62) illustrates how sin can weaken us spiritually. Despite being one of Jesus' closest disciples, Peter's fear led him to deny knowing Jesus three times. This sin caused immediate regret and sorrow, demonstrating how sin can lead to spiritual weakness and distance us from God.
6. Physical Ailments
Sin's impact can extend beyond our spiritual lives, often manifesting in the form of physical ailments. The Bible provides numerous instances of sin leading to physical suffering. In 1 Corinthians 11:29-30, Paul cautions, "For those who eat and drink without discerning the body of Christ eat and drink judgment on themselves.
That is why many among you are weak and sick, and a number of you have fallen asleep." This verse suggests a direct correlation between sin and illness, underscoring how disrespecting the body of Christ through improper communion can result in physical weakness and illness.
Another biblical account of this concept is found in the story of King Asa in 2 Chronicles 16:12. It says, "In the thirty-ninth year of his reign, Asa was afflicted with a disease in his feet. Though his disease was severe, even in his illness, he did not seek help from the Lord, but only from the physicians."
Despite his physical suffering, Asa's reliance on human physicians instead of turning to God signifies his spiritual decline, further emphasizing the link between physical ailments and sin.
While it's important to note that not all illnesses are a consequence of personal sin, the Bible does teach that sin introduced suffering and death into the world (Romans 5:12). So, in a general sense, physical illness is a reminder of our fallen condition. However, the divine purpose extends beyond our physical condition.
In John 9:1-3, when the disciples ask Jesus about a man born blind, Jesus responds, "Neither this man nor his parents sinned, but this happened so that the works of God might be displayed in him."
7. Eternal Separation From God
Perhaps the most severe consequence of sin is the eternal separation from God. The Bible clarifies that sin disrupts our relationship with God in our earthly lives and beyond. Romans 6:23 states, "For the wages of sin is death, but the gift of God is eternal life in Christ Jesus our Lord." This 'death' is not merely physical but refers to an eternal spiritual death, which is eternal separation from the presence and glory of God.
Further in the book of Revelation 21:8, it says, "But the cowardly, the unbelieving, the vile, the murderers, the sexually immoral, those who practice magic arts, the idolaters and all liars—they will be consigned to the fiery lake of burning sulfur. This is the second death." The 'second death' here symbolizes an eternal existence apart from God, a state inflicted by one's persistent sin and rejection of God's grace and mercy.
However, despite the grim outcome of sin, the Bible offers a message of hope and redemption. Romans 5:8 affirms, "But God demonstrates his love for us in this: While we were still sinners, Christ died for us."
Through Christ's sacrifice, mankind has been offered a way back to communion with God, rescuing us from the peril of eternal separation. Our role is to accept this gift of salvation through faith, repent from our sins, and strive to live according to God's will, secure in the promise of eternal life with Him.
Wrapping Up
The consequences of sin are dire and far-reaching, affecting our earthly lives and eternal destiny. From spiritual weakness to physical ailments to eternal separation from God, it can have a devastating impact on your life. However, there is hope for redemption and restoration through Christ's sacrifice and God's grace.