How we pray as Christians says a lot about us since it's a vital part of a Christian's life. Unfortunately, many of us find prayer to be a difficult and even boring task. This often happens when we struggle to find the time or fall into the same routines and patterns. Here are three top things we'll look at in detail in this article so that you can improve your prayer life.
Take time to listen.
Break up the prayer time.
Pray with the Word.
I included a bonus tip.
Let's see what these three ways are.
In my previous article, I shared 13 things you can do to become consistent in prayer. You should check out that piece for insightful tips.
1. Take Time To Listen
One huge mistake we make as Christians is to think that we must talk till we exhaust our words when praying. For many Christians, we picked this misconception from our childhood days, and it has stuck with us.
This article from the Billy Graham archives clearly explains what prayer is. Since prayer is two-way communication between man and God, we should listen more and talk less when we pray. By doing so, we can pick the signals God is giving us for that prayer hour. 
Listening more and talking less in prayer will help you get directions for the prayer session you're about to begin. So I encourage you to take the time to listen more in prayer.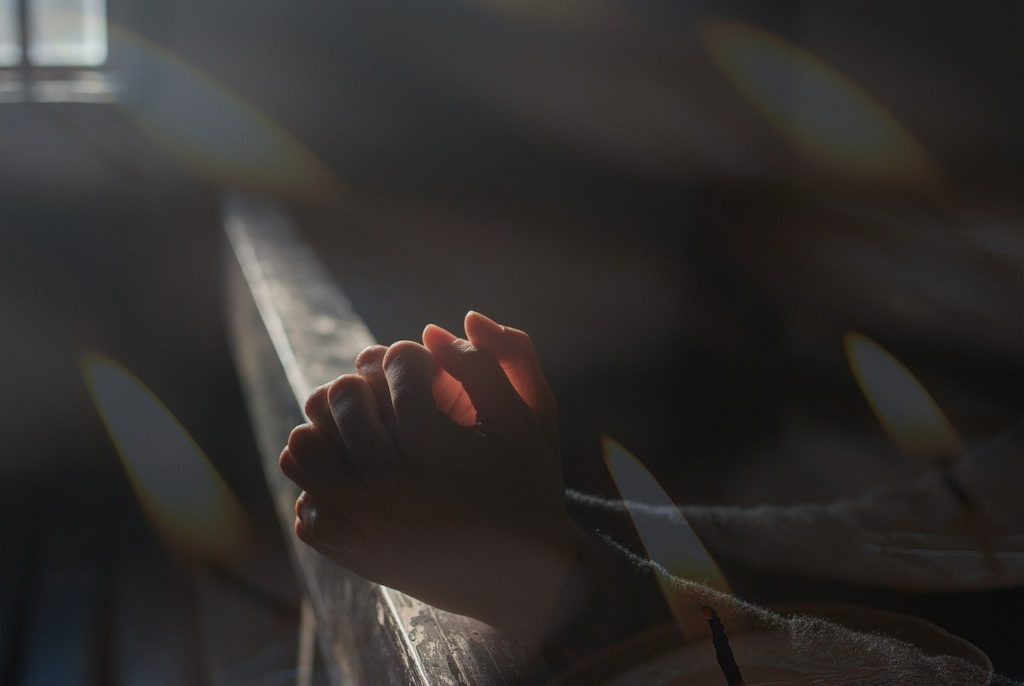 2. Break up the prayer time.
In Matt. 26:40, Jesus asked his disciples why they found it difficult to watch/pray with him for an hour. This is an excellent daily target for praying. But how many people can sit in prayer for an hour? A lot of Christians don't like to pray long prayers. Most Christians spend about 20 to 30 minutes in prayer each time they pray, except there's a battle to fight. 
Breaking up your prayer time can be helpful, especially if you're always busy.
If you use a smartphone, you can check your device's "Digital Wellbeing" section to see the time you spend on different apps. You didn't just spend those 7 to 8 hours on your phone all at once, but spending ten to fifteen minutes each time you pick up your phone is what caused you to rack up those long hours.
Applying the same principle, you should divide your prayer time into parts. Look at the table below for prayer schedule ideas for daily prayer.
You can adjust this prayer schedule to fit your daily activities, but the end goal is to spend more time in prayer.
Duration
What to do
Goal
15 mins
Pray 15 mins every three hours. 
12am-3am-6am-9am-12pm-3pm-6pm-9pm
This will amount to 2 hours of prayer daily.
30 mins
Pray 30 mins every three hours.
12am-3am-6am-9am-12pm-3pm-6pm-9pm
This will amount to 4 hours of prayer daily.
1 hour
Pray 1 hour every six hours 
12am-6am-12pm-6pm
This will amount to 4 hours of prayer daily.
2 hours
Pray for 2 hours every 8 hours.
12am-8am-4pm
This will amount to 6 hours of prayer daily.
3. Pray with the Word.
The next thing to do is to study the Word before praying. You can also pray with the Word when you feel like you don't know what to pray for. Let me give you a typical example of how you can pray with the Word. We'll use Psalm 23 as an example.
Psalm 23:1 says – The Lord is my shepherd, I shall not want.
What prayer points can you pick out from this verse?
Dear Lord, thank you for leading me all these years till this moment. Please help me to keep following your lead and obeying your voice.
I pray for my family (or a specific person you want to surrender their life to Christ) and ask that you lead them on the right paths of life and to you with every step they take.
I decree/declare in the name of Jesus that I will not want/lack anything I need to succeed in life. Neither shall my family lack.
You're Jehovah Jireh; please provide for (insert name of the person you're interceeding for) Sarah – she's looking for the fruit of the womb. 
From the example above, you can see that one verse from the bible can give you as many prayer points as possible.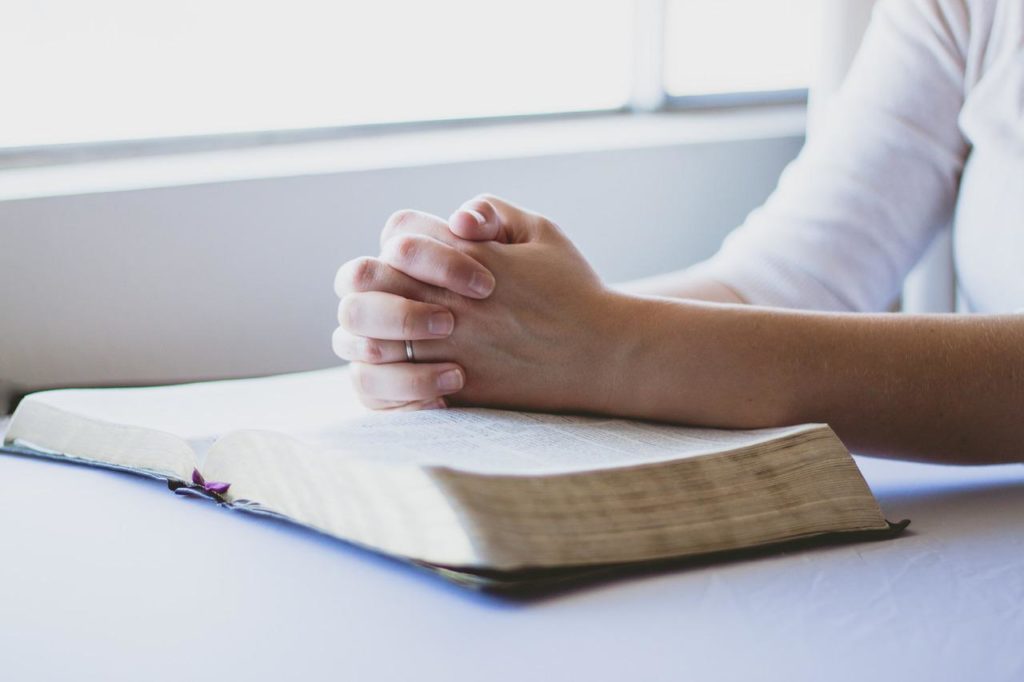 Here's another example.
Matt. 5:14 – Ye are the light of the world.
What prayer points can you pick out from this verse?
Father, thank you for making me the light of the world. Please help me to shine brightly to the glory of your name.
Remove every veil that covers me and stops my light from shining.
Please give me the strength to arise, shine according to your will, and be a true ambassador of Christ.
4. Bonus Tip: Thanksgiving
Some days when you stand to pray, don't ask for anything. Just thank God for what He has done, is, and will do. Never underestimate the power of thanksgiving to God. One of the many examples we learned from Jesus' prayers was that he always gave thanks to God. Be more thankful.
Conclusion
To pray better is a gradual, consistent process. I encourage you to do better in prayers today than you did yesterday. And don't forget to pray everywhere, anytime.