Feeling overwhelmed can be quite difficult to get over, especially if you also suffer from anxiety and you're prone to panic attacks. However, you can find peace in God if you know the right prayers to pray. Incorporating a few prayers for feeling overwhelmed in your daily practice can be a way to reconnect with God. It will also help you remember that God is always there and can help you provide support and love when you're alone.
In this article, we'll cover the right prayers to give you peace when feeling overwhelmed or overcome with anxiety. These prayers can help you on your path toward healing and dispel every anxious thought that might be plaguing you. So without further ado, let's begin.
What God Says About Being Overwhelmed
Life can be very overwhelming. In times of crisis, trouble, trauma, or strife, detaching yourself from the pain you're experiencing can be difficult, so we look to God for guidance. If you find yourself amid a difficult situation that leaves you feeling overwhelmed, the Bible tells us what God has to say, and below are some Bible verses you can turn to for encouragement.
Romans 8:18 I consider that our present sufferings are not worth comparing with the glory that will be revealed in us.
Here, Christians are admonished that although they might suffer presently on earth, they can find their ultimate hope and salvation in Christ Jesus. 
2 Timothy 1:7 For God gave us a spirit not of fear but of power and love and self-control.
Philippians 4:6-7 Do not be anxious about anything, but in every situation, by prayer and petition, with thanksgiving, present your requests to God. And the peace of God, which transcends all understanding, will guard your hearts and your mind in Christ Jesus.
Isaiah 41:10 Trust in the Lord with all your heart, and do not lean on your own understanding. In all your ways, acknowledge him, and he will make straight your paths.
Proverbs 3:5-6 Fear not, for I am with you; be not dismayed, for I am your God; I will strengthen you, I will help you, I will uphold you with my righteous right hand.
Prayer for Feeling Overwhelmed
Below are some prayers you can try out when you're feeling overwhelmed. These prayers help you communicate your feelings to God and will leave you feeling better in no time.
Dear Jesus, you're the strength of my life; you're my rock, fortress, and protector; therefore, whom shall I be afraid of? You're my strong tower and my stronghold. I will always call you because you are worthy of being praised. Thank you for your strength and for being my God whom I trust; amen.
Dear Heavenly Father, I have been overwhelmed recently and have no idea what to do with myself. I have a lot to do and no resources, time, or energy to make it happen. Father, remind me that all things are possible with you. Remind me that I can do all things through Christ's strength in me and that your power is made perfect in my weakness. I am coming before you in humility and weakness today, and I lay my every problem at Your feet. Take this yoke from my shoulders so I can be free. You are the God of peace, not the God of overwhelming feelings. Give me your comfort and peace today, so my mind can be clear and focused on You.
I am aware that worrying won't solve anything, so help me change my focus. Pluck out every spirit of worry, fear, and anxiety growing in my heart. Help me remain in your perfect peace, so my mind can remain focused on you. In Jesus' name, I pray.
Dear Father, look upon me with your eyes of mercy. Lay your healing hand upon me so your power can invade every cell in my body and cleanse and restore me to strength. I feel overwhelmed, and things in my life are closing up on me. Lord, help me to feel your love and comfort around me. Help me see a way to not be so overwhelmed and find joy and peace with each day.
Thank you, Lord, for helping me lean on and trust in you. Help me remember that you're always with me and will carry me through it all. I know you love me; help me feel this love deep in my heart and give me strength at this time. Thank you, Lord, for your love and care, amen.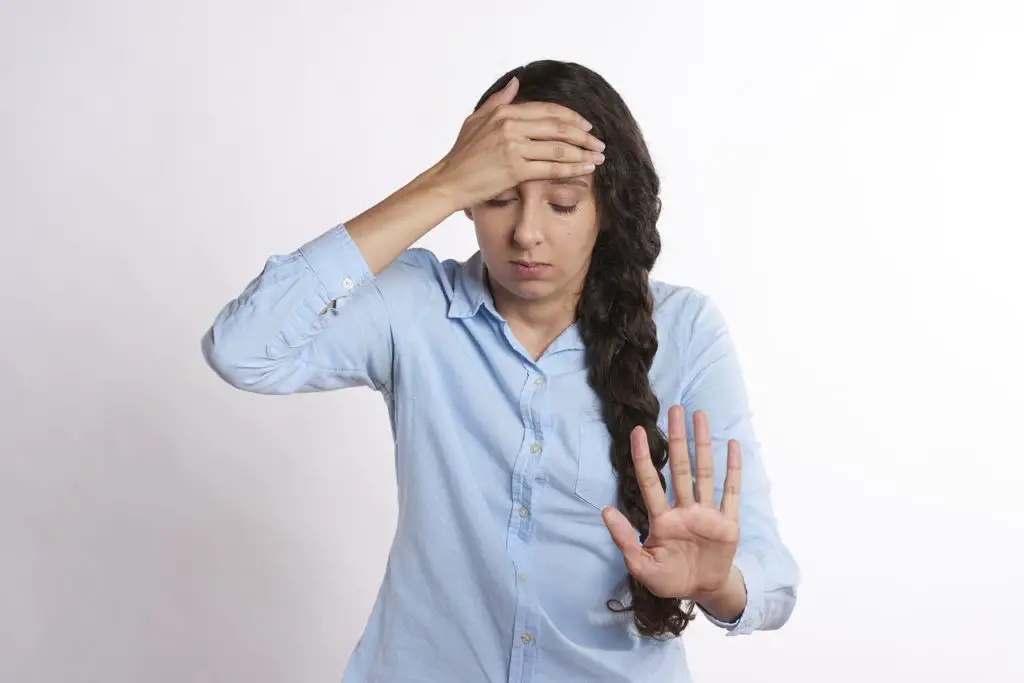 What Is the Best Prayer for Anxiety?
When you're feeling anxious, it's best to take it to God. Below is the best prayer to pray when you're feeling anxious.
Dear God, I come before you and lay my anxiety at your feet. Remind me of your grace and power when fears and worries saddle me. Fill me up with peace and help me trust in You. I cannot beat this anxiety alone, but I know I have You to help me through it. You have already paid the ultimate price for my burdens, and for this, I thank You, Lord.
Loving Father, please calm my troubled heart and give me peace of mind. My soul is a turbulent sea, and I cannot find my balance, so I stumble constantly. Give me the clarity of mind and strength to walk the path you have laid for me. I trust in your love and know you will help me dispel this anxious feeling. In Jesus' name, I pray, Amen.
How Do You Stop Feeling Overwhelmed?
If you're overwhelmed by life, just know it will be okay. This is something believers have to remind themselves of daily. Below are some simple steps you can take to stop feeling overwhelmed.
Find Out What's Overwhelming You: When people feel overwhelmed by life, they often forget why they feel that way. So when you begin to feel this way, you should start by pinpointing why you're overwhelmed. 
Is It Something You Can Control? Now that you know why you feel overwhelmed, consider if it is something you can influence or control. An example is too many deadlines; you can speak to clients to see if you can get an extension. If there's something you can change to make yourself feel more in control, then you should do it.
Stay Out of It. If it isn't something you can control and you've overextended yourself, then let God take over. Most overwhelming situations cancan be avoided if we simply pause and seek God's guidance first. 
Trust God to Control What You Can't. The more you trust in God, the further He will go for you. Although our mind frequently tells us we must do something, we can leave it all to God. Listen more to God, and trust Him to do What He needs to do.
Gratitude can Help. We're constantly overwhelmed with putting our best foot forward, and it can seem we're not doing enough. That's why you need to think about what you have and be grateful for it. Gratitude helps to remove feelings of overwhelm by ushering you into the present.
Pray Through It All. You should talk to God about it when you start to feel overwhelmed. Give Him your concerns, which will provide clarity while ushering peace into your life. Then, when you bring what's pressuring you to God, you can experience the peace that comes with His presence.
Conclusion
Feeling overwhelmed is normal; it comes from trying to take on more than we should. This feeling is quite difficult to avoid, but there are a few crucial things you can do to reduce those feelings. When overwhelmed or feeling anxious, the prayers above will help you move forward and ease your burden at God's feet.