Many Christians believe in the ministry of angels, and that these heavenly beings can help us in our daily lives. While we may not be able to see them, legions of angels are said to be always close by, ready to comfort, protect and guide us. So how can we activate this ministry in our lives?
What is the ministry of angels to Christians? 
In Hebrews 1:14, the bible makes it clear that angels are ministering spirits for men who have refined themselves and have paid the price to become heirs of salvation. The ministry of angels to us humans is divided into two parts: 
The first is their work in the natural world
Their work in the spiritual realm.
In the natural world, angels are messengers from God. They can appear in human form and they often deliver important messages to people. Typical examples are found in the following verses: Acts 8:26, Luke 1:30-33, and Matt. 28:5-7. 
In the spiritual realm, angels are protectors or guides. They help us to find our way when we are lost or offer us comfort and support during difficult times. You'll find wonderful examples in Exo 23:20 and Dan. 6:22.
They can also fight our battles physically or literally remove us from harm's way, thus fulfilling the words in Psalm 91:11. Angels also have other ministration tasks to handle at the direction of God.
There are many stories in the bible about angels coming to the aid of humans in need, and there are also many stories of people who have had angelic experiences in their own lives. If you have ever felt the presence of an angel, or received guidance from one, then you will know that their ministry is real and powerful. 
How do we activate them?
There's no doubt this is the part you've been waiting for. 
Activating angels to work for you is not a difficult task nor by any means an easy feat, but it's doable with these practical steps.
1. Build A Relationship with God.
In Colossians 1:16, the bible gives us a clear picture of the origin of the angels. God created them! This means they're at his beck and call. And as his children, he gave us access to his angels. To these angels, he gave charge over us, to protect us, fight for us, deliver life-changing messages to us, and encourage us.
Therefore, it suffices to say that having a relationship with God is a prerequisite for activating your angel. In fact, it's the first thing to do.
And what better way is there to build a relationship with God than accepting Jesus and following his directions as he leads you to the father?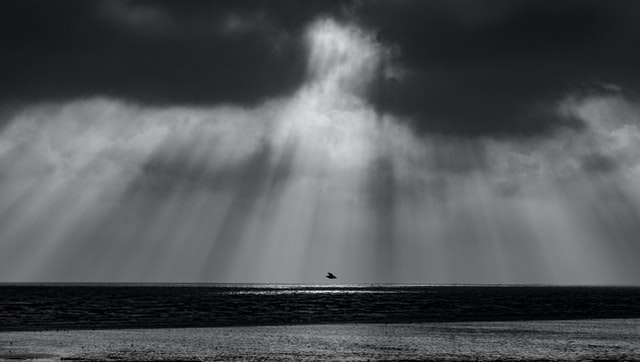 2. Pray
Ask God to give you the angel that'll help you in life as a Christian. It's important to pray and ask for the specific angels as angels have their respective duties. God already knows that we need these angels, but he's waiting for us to ask him for their assistance. 
When God hearkens unto our prayers, he gives his angels charge over us. Ps 91:11 makes this clear.
Also, when people pray on our behalf, God can assign angels to us to honor the prayer request of his people. For instance, our mothers will be praying for our protection while we're doing what pleases us. But because God hearkens to prayers, He'll answer the prayer of our mother at an appointed time, often by giving us divine protection that we cannot even explain in the presence of our friends.
3. Know, Believe, and Speak the Word of God.
Angels honor the word of God, and if you know the word of God, believe it and speak/decree it, they'll swing into action most times. You should also believe the word of God which you speak. If you don't believe,  you won't receive the assistance of the angels.
God's word is the programming language for the angels and they're always eager to hear you speak the word as a Christian. But to speak the word and have angels honor it, you must be Holy!
4. Be holy.
Just as God cannot behold iniquity, angels too cannot visit you or interact with you if you're rig rolling in sin. Flee immorality and all appearance of evil that you engage in if you want to activate angels to work in your life.
Conclusion
Have you ever had an experience where you felt like you were being watched over by an angel? What was that experience like for you? We'd love to hear your thoughts on the ministry of angels in the comments below.