One of the best ways to encourage your teenager to grow in faith is by buying them a Bible. And then helping them ready the bible daily, studying and engaging with them. A good Bible for teenagers should focus on the issues they care about while staying faithful to the original texts. Through careful research, lots of personal exploration, and honest feedback from others, we've compiled a shortlist of some of the best Bibles for teenagers. 
These Bibles will help them study and know the word of God.
Table of Contents
What Is A Good Bible For A Teenager?
I've had plenty of people walk up to me and ask me what bible I can recommend for a 13-Year-Old. I love the KJV versions of the bible, however, for a 13-year-old, it may be a bit confusing when reading some passages. 
It might be hard for a teen to understand KJV's use of English, and even, the contextual meaning of the passage after reading. 
That's why, I always recommend the ESV Student Study Bible, which many also tip to be the best Bible for young adults. And here's why! As one of the best study bibles for teenagers, it's easy to read and understand.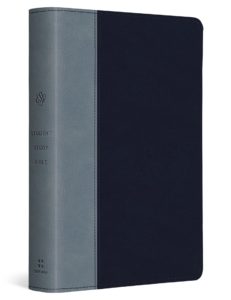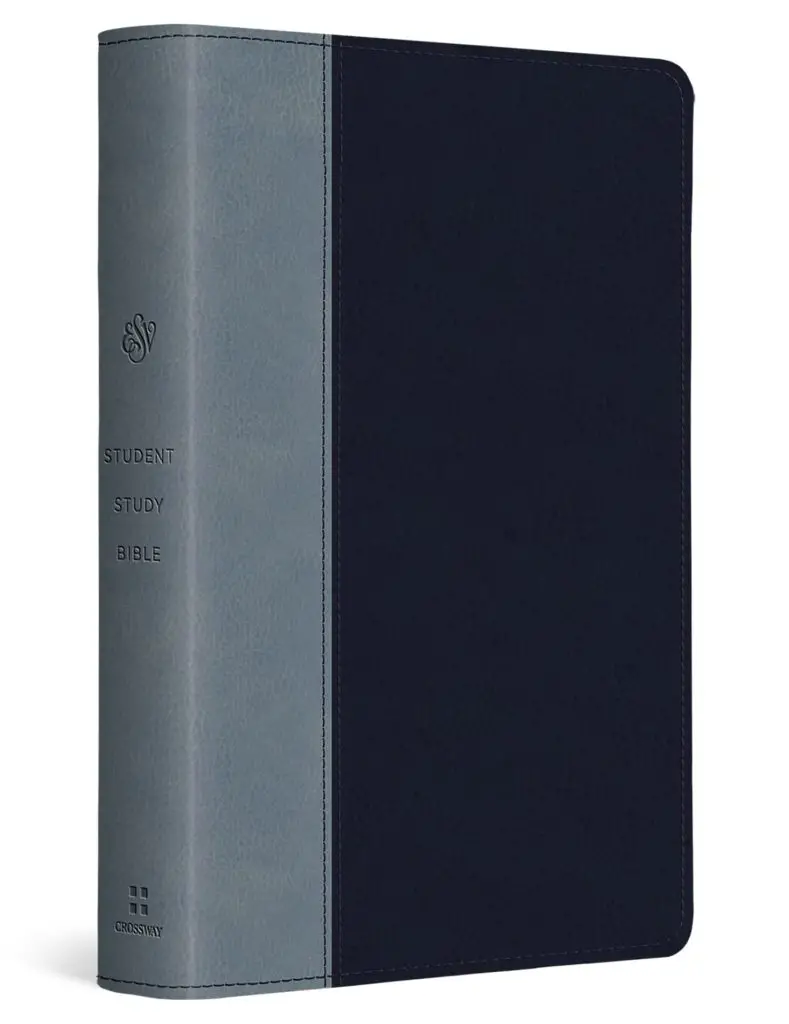 This student Bible is ideally fitted for beginners, who are intentional and serious about their studying of God's Word; who want to comprehend extensively what the Bible teaches and how the knowledge gotten from the Bible can be applied in every facet of life. 
The ESV Student Study Bible has over 12,000 precise and summarized study notes. 
There are other numerous features it provides which include "Did you know" facts which are close to 900. It also comprises 120 Bible character profiles and 10 topical stories. 
It also underlines a wordbook of key phrases, has maps and illustrations which are more than 80, it has a vast concordance, and has over 80,000 cross-references. 
These and many other fascinating features make the ESV Student Study Bible considerably detailed and a content-rich Bible available for teenagers today. Hence, it is highly recommendable.
---
What Is The Best Bible For Teen Girls?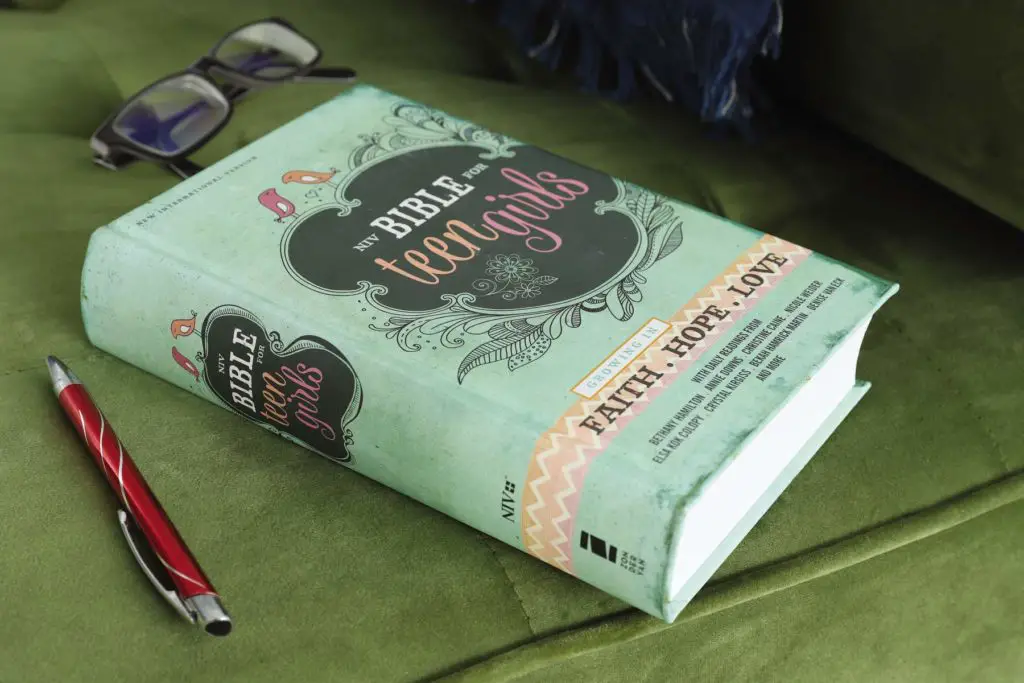 A friend of mine told me of how her daughter, who was about 15 years old, told him she needed a Bible. At that moment, he was out of suggestions because there were just too many acclaimed bibles for teenage girls that didn't really offer the benefits he was looking for!
We examined many bibles and out of them all, picked out the NIV Bible for Teen Girls. This is a hardcover Bible designed especially for young girls from ages 13 to 18 to boost their growth in faith, hope, and love.
It is loaded with daily devotional readings, emphasizing the promises of God in Christ Jesus and other challenging ideas. It also encompasses reasonable advice and a clear discussion about the truths of life.
We are in a digital age and time when teen girls are glued to their phones 24 hours, to the extent that, even if they want to read the Bible, they'll have to take out their phones to do that. This has led to many distractions that are retarding growth in faith for young teen girls. 
It is essential to get a good Bible for your young girl to help her draw away from falling into the trap of making comparisons from what she sees on the phone, and also developing low self-esteem from social media.
This is equally quite essential for teen girls striving to discover their individuality through the person of Christ. It is therefore important that these young Christian girls are rooted and grounded in the truths of the Scriptures. This will ensure they're ready to battle the enemy in any literal situation. 
---
What is the Best Bible For Teen Boys?
As a parent to teenage boys, you might be wondering the best encouragement you can offer right now to your kids, particularly in this tough and socially unethical world – without them feeling desolate from friends or even family members, or clamped with the "I want to feel among" mentality. 
The best and most appropriate motivation you can provide for them is to give them a way out of this problem and help them stand tall amid social pressure. Here are the best Bibles for boys, I'd love to recommend. I hope this would be just what they need to start the good life they deserve!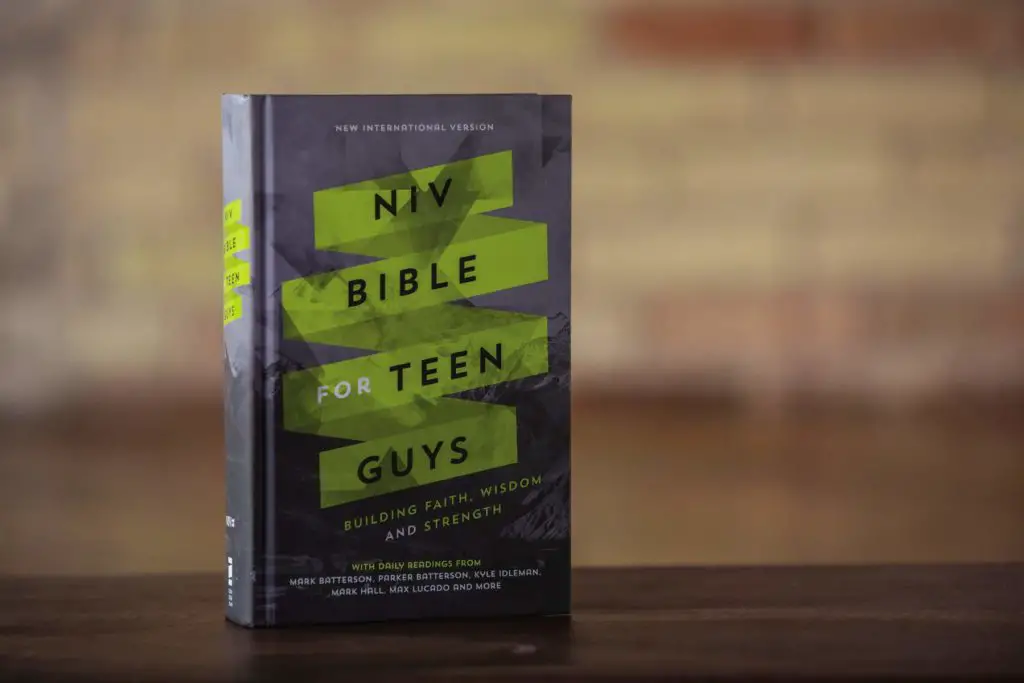 The NIV Teen Study Bible is a guide to helping your kids find out about the eternal truths that are in God's Word and relate them to every facet of their life. 
It offers Scriptural guidance about how to deal with literally everything, ranging from family, school bullying from friends, and even issues like depression. 
This study Bible is designed to help them heighten their understanding of who God is. It will also deepen their faith in God; that He is always right beside them in tough times
---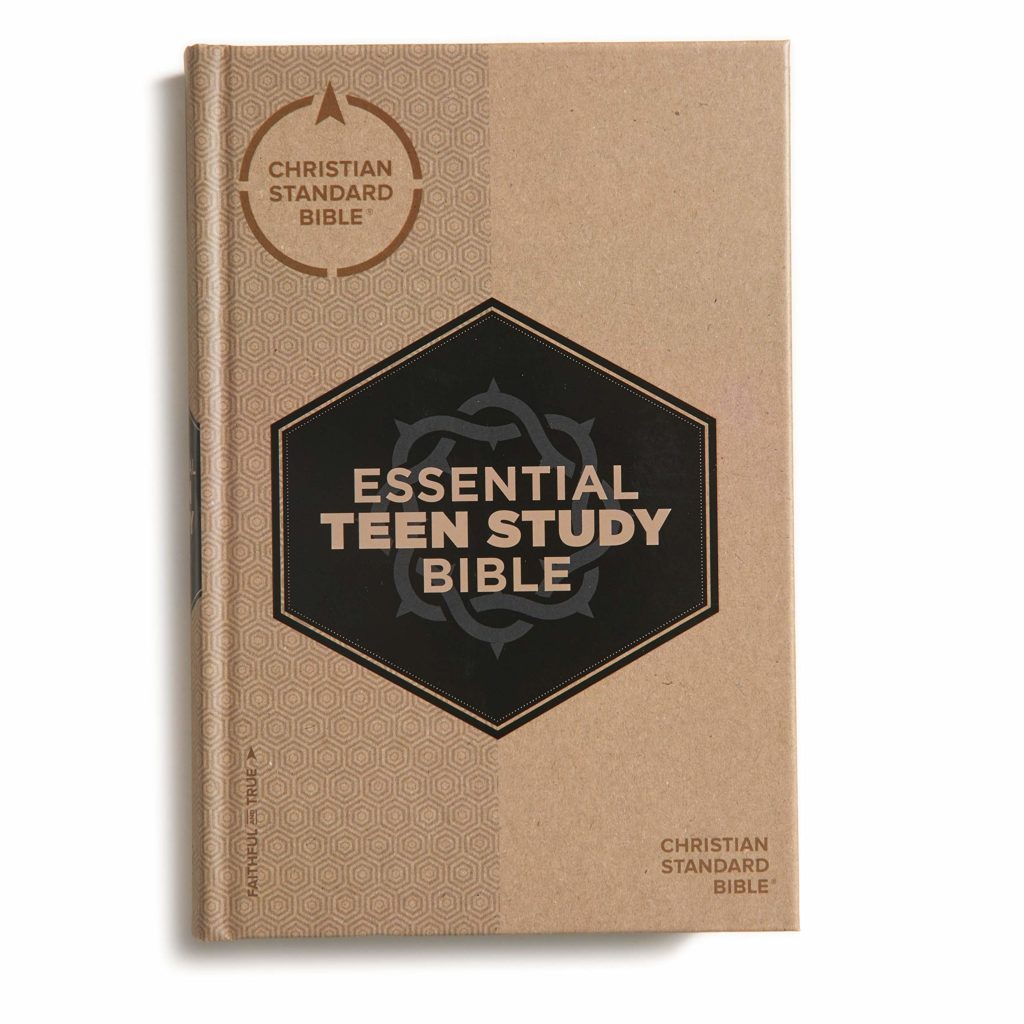 The CSB Essential Teen Study Bible: – Christian Standard Bible is another Bible that can put on you all the types of equipment you require to face this life and be ad out how to live it the God's way. 
It is refreshed with hundreds of study benefits and 146 devotions which are written primarily for teens. It is a completely designed four-color Bible, coupled with the right aesthetics, which will help you incorporate God's Word in your daily life and engage God like never before.
---
What Is The Best Bible Translation For A Teenager?
I'd like to point out that God gave the inspiration for all the scriptures (2 Timothy 3:16). However, it is also crucial to note that not every of the available Biblical translations is proportional.
Likewise, you must pay careful and rapt attention when choosing a Biblical translation for your teen, not to discredit scripture because you're seeking a language that is accessible and understandable, that it loses the original intent of the writer. This is not profitable for you or your kids. 
For teenagers, the first bible translation I'll recommend is the New Living Translation. Why? Their goal is to translate the Bible into a clear and readable form of modern English. They tend to glaze over some of the more complicated portions of scripture and break it into simpler words. 
And they are so keen on creating texts without compromising the original manuscripts. Texts that would earn the same result in the life of contemporary readers that the original script had on the original readers.
What Is The Best Note-Taking Bible For Teens?
The act of taking notes is a way of documenting your thoughts and whatever you have on your mind. As some scholars mentioned, it's a great key to memory retention. Journaling has proven to help one focus his mind on a certain objective.
It encompasses expressing your emotions and thoughts creatively in written words – likewise your devotions and reflections while you study the word of God. And it's a remarkable strategy to intensify your knowledge of the Bible and create a more in-depth relationship with God, the father, on a daily.
Hence, looking out for the best Bibles for taking notes will encourage you to maintain good habits, plus it's sensational and recreational to use as well. Check these out; 
NIV Beautiful Word Coloring Bible
NLT THRIVE Creative Journaling Devotional Bible
KJV Journal the Word Bible 
HCSB Illustrator's Note-taking Bible for Teens 
The Personal Reflections KJV Bible
What Are Some Best Books Of The Bible To Read As A Teenager?
Pointing your teenage kids to the book of the Bible will provide them with the courage they need to stick it out over the long haul, growing into men rooted and grounded in the faith of our Lord Jesus Christ. It'll help them pass through the most difficult situation in life. Below are 5 Biblical books that will encourage and speak volumes to your teen.
All books of the bible are a must-read. However, you can start by reading the following books.
Ephesians – This will open them up to their identity and realities in Christ.
Romans – It will bring them to know the grace of God and His love, which brings forgiveness.
Gospel of Mark – it is known to be "teen-friendly". It talks about the earthly ministry of Jesus Christ.
The Book of Psalms – it will help develop your teen's confidence.
Galatians – It'll teach them about sonship and the fruit of the Spirit.
Buying Guide – Best Bible For Teenagers
This category emphasizes some characteristics you must examine before buying the best Bible for your teenager. It will enable you to choose the appropriate one for your teen kids. 
1. Easy To Read.
The Bible you're selecting for your kids must be easy to read and comprehend. This will help eliminate boredom from their dictionary while they read the bible. You can quickly interpret the ideas and points with actionable proclamations, bible study verses, prayer points, optimistic declarations, and examples.
2. Average sized.
You would rather not make carrying the Bible a burden for your kids. The Bible should be big enough for your teen child to easily hold and carry anywhere. 
3. In-Verse Bible References
Bible with references makes reading the Bible easy and enjoyable. It'll help you find the related chapters and verses of whichever book you are reading at the moment. This will make it more understandable and interesting for the kid.
4. Affordable
You must go for the best one that's not too expensive, and that you have the money to pay for. There are inexpensive and good Bibles as well out there
What Is The Best Bible Reading Plan For Teens?
Here are actionable and the best Bible reading plan for teenagers. Find out the resources below.
The Bible is their best bet for knowing the love of God and his blessings in an unloved world. There are just too many things they can learn in there. Put a smile on your teenage kid's face today by getting them a good bible.