Finding the best devotionals for young men can be challenging since there are many different devotionals on the market, but not all of them address the needs and interests of younger guys. If you're looking for one to help you grow in your faith or give to someone, here are some of the best options. Each of these devotionals has something unique to offer and will speak to the hearts of those young men.
Table of Contents
Best Devotionals For Young Men
Look at our selection of devotionals for young women and bibles for teenagers. Here are the six devotionals I recommend.
1. Jesus Listens: Daily Devotional Prayers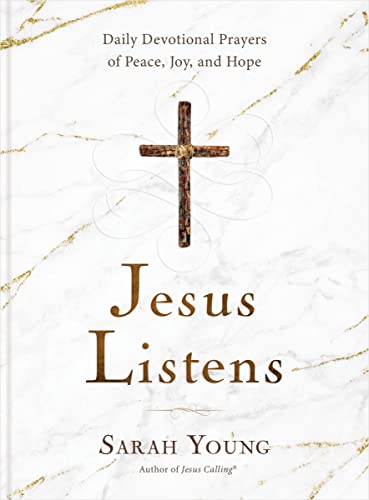 Jesus Listens is a book of daily devotional prayers by Sarah Young. The devotional is 416 pages long and has a page for each day of the year since it's a 365-day devotional. Jesus Listens is an inviting and uplifting resource for anyone seeking a deeper connection with God through prayer.
It's suitable for young men seeking to deal with life's difficult challenges. Whether you're having difficulty praying or unsure what to pray about daily, this devotional will help you get in tune.
Jesus Listens contains scripture references, and the prayers resonate with our everyday experiences. So grab a copy and start talking to Jesus every day. He's waiting to listen to you. 
Sarah is also known for other powerful books, including Jesus Calling & Jesus Always. If you've read any of those, you'll be glad to read this one.
---
2. 1 Year Daily Moments of Strength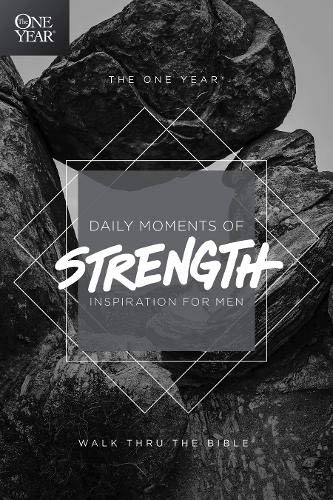 This 1 Year Daily Moments of Strength book is a 365-day devotional that helps you power through your day with God's strength. It's written by Walk Thru The Bible, and it focuses on scripture memory, life application, and spiritual growth.
This devotional guide supports young men as they seek to grow in their relationship with Christ. It contains a full year of strength for young men who want to build a strong foundation in Christ. 
The short, daily readings will help young men develop a regular habit of spending time with God. The action points at the end of each reading will also help them apply what they've learned to their everyday lives.
Learn these 11 Secrets Of Prosperity In The Bible
---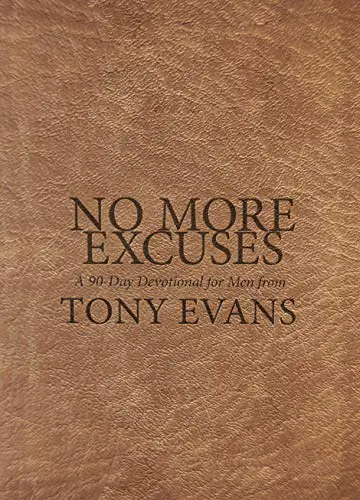 This 90-Day No More Excuses is a devotional written by Tony Evans. It's 90 days long and focuses on helping young men break free from any excuses holding them back from living their best lives.
This devotional is perfect for young men who are struggling with making excuses. It will help them identify the root cause of their Excuses, understand how God views Excuses, and develop a plan to overcome them.
The 90-Day No More Excuses devotional contains practical advice, biblical principles, and encouragement that will help young men move forward in their lives.
---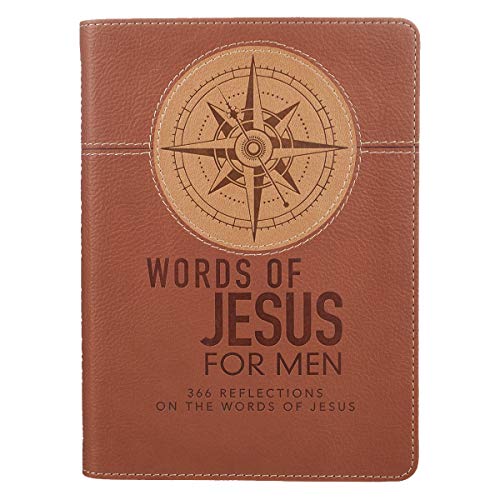 The Words of Jesus for Men is a devotional by Riekert Botha. It's 365 pages long and contains a year's worth of daily readings from the words of Jesus Christ. This devotional is only available in paperback formats, and young men looking to get away from their devices can get it.
The devotional is perfect for young men looking to grow closer to Christ, and the daily readings will help them reflect on the words of Jesus and apply them to their lives. The book also includes a journaling section for you to record your thoughts and prayers.
If you're looking for a devotional to help you grow closer to Christ, this is the book for you.
---
5. God's Purpose for Your Life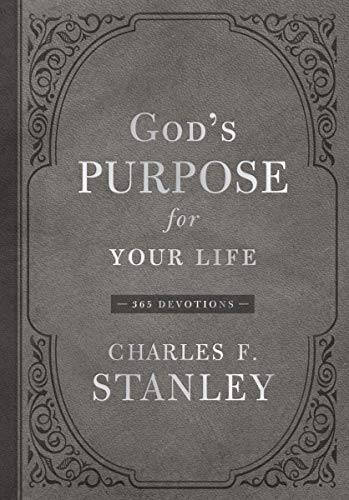 God's Purpose for Your Life is a devotional by Charles F. Stanley. It's 365 days long and focuses on helping you discover God's purpose for your life. This devotional is perfect for young men searching for meaning and purpose in their lives.
This devotional guide will help you discover the joy of living a life obedient to God's plan for you. The daily readings will help you understand what it means to live a life that is pleasing to God. You will also learn how to make wise decisions, set goals, and overcome obstacles.
There's a prayer for you to pray every day. If you feel you're not doing God's purpose for your life, this book might help you get in line again.
---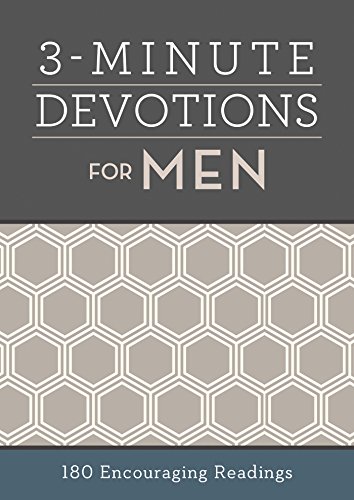 3-Minute Devotions for Men is a devotional written by Compiled by Barbour Staff. It's 180-days long and contains short, daily readings that are perfect for busy men. 
This devotional is ideal for young men who want to imbibe the culture of spending time with God but don't have much time to spare. The readings are divided into three sections: scripture, application, and prayer. 
The scripture section will help you reflect on God's Word, while the application section will help you apply what you've learned to your life. And the prayer section will help you talk to God about what you're learning. This devotional guide is a great way to get started with devotions if you're short on time.
---
How To Choose
This section highlights some factors to consider before choosing a devotional. It will help you decide the right one for you or the young man you want to gift a devotional.
1. Purpose
When looking for a devotional for yourself/for that young man, consider what features are most important to them. Are you facing any challenges? Do you want a devotional that speaks to different areas of your life or a specific area? Are you dealing with a secret problem? Do you want to learn something specific from the devotional? These are some of the questions you should answer, and they'll help you focus on devotionals that will satisfy that need and fill the vacuum.
2. Duration
How long do you want the devotional to be? If you want something short and sweet, look for devotionals that are 30 days or less. If you're okay with going longer, choose a devotional that is 60 days or more. It all depends on your preference. I'd recommend one-year devotionals as it helps you build the habit of reading daily devotionals.
3. Testimonials
If you want to know if the devotional is worth your time, look for testimonials from past users. Don't skip this part, and don't look out for spoilers in the reviews of the devotional. You'll enjoy reading your devotional if you see other young men sharing their testimonies after reading the book.
4. Easy to comprehend
For you not to get bored quickly, the devotional should be easy to comprehend. You can easily understand the devotional's concepts and points with actionable declarations, bible study verses, prayer points, positive affirmations, and illustrations.
---
Take a look at some of the other questions people are asking about these devotionals.
What should I do for daily devotions?
You can read a devotional, sing worship and praise songs, call God sweet names in different languages, listen to sermons from blessed men of God, thank God for all He has done, and pray to Him. The Holy Spirit will guide you to do the right things.
How can I be consistent with my devotional?
If you want to be consistent with your devotional, try to find a time of day that works best for you and stick to it. You can also set a reminder on your phone or put the devotional where you'll see it daily. When the alarm sounds, leave everything you're doing and go and spend time with God using your devotional.
Get any of these devotionals for young men for yourself or that young man. Encourage them to read it, do follow-up calls and counseling sessions, and ensure they report to someone if needed. They will surely be a blessing, and the results may last a lifetime. God bless you.