As a Christian, you must be prepared to go through the seasons of life. Things can go smoothly this season, and in the next, it's tough. What happens when things feel stagnant? Could it be that God is bringing you into a new season?
Maybe! I mean, Joseph didn't know that to get into a new season of his life, he'd go through jail for 13 years. In this article, I will talk about going into new seasons, highlight some things you should know, and share some tips about going into the new season.
Is God preparing you for a new season?
This question above is important, especially if you're obedient to the word of God and walking in his statutes and commandments. But to know if God is preparing you for a new season, you must first consider the signs around you.
Signs God is Transitioning you into a new season.
Here are some signs you may have if God is preparing you for a new season in your life.
1. Increase in challenges.
Your faith will be tested whenever you are about to change level and get into a new season. Challenges will arise here and there to shake you. You must have unwavering faith in God when dealing with challenges.
A quintessential example is when Jesus and his disciples "crossed over to the other side" in Mark 4:35-41. The wind created a storm, and the disciples' faith shook. But all the while, Jesus was in the boat with them. And after rebuking the source of the challenge, he asked them why they were so fearful and had no faith.
Know this – the farther it is into the night, the nearer the morning. When challenges come your way as you walk with God, it's only to make you a better person, nothing more.
2. You begin to see things differently.
Another sign that you're preparing for a new season is that you begin to see things differently. When mountains and obstacles arise, you're not just looking at them as mountains and obstacles. Instead, you're looking at them as building blocks that have come to teach you lessons to help you increase in faith and trust in God.
3. The current season is sour
When things begin to sour, you should consider the possibility of getting into a new season soon. The likes of Job, Jabez, Joseph, Daniel, Shadrach, Meshach, and Abednego all went through unpleasant situations in their life. But the next season immediately brought joy and happiness. As the psalmist said, weeping endures for the night, but Joy comes in the morning.
One thing to point out is that when you're going through a sour season, you should trust God, obey his commandments, and seek his face to know how best to handle the stormy season.
4. Doors are closing/opening.
When doors begin closing or opening, this may signal a change in seasons for you. It could be from bad to good or from good to bad. From good to bad is from the devil, and you should be ready to fight your way out.
When you miss opportunities frequently, you should know that a season change for the worse is coming. On the other hand, when you start getting unexpected opportunities, you should know you're getting into a season for good.
5. God tells you to change behaviors and lifestyles.
Changing your behaviors and lifestyles to follow God's word is a telltale sign you're entering a new season. These changes may occur over a long period and come one after the other. You see yourself transitioning from who you used to be to who God wants you to be.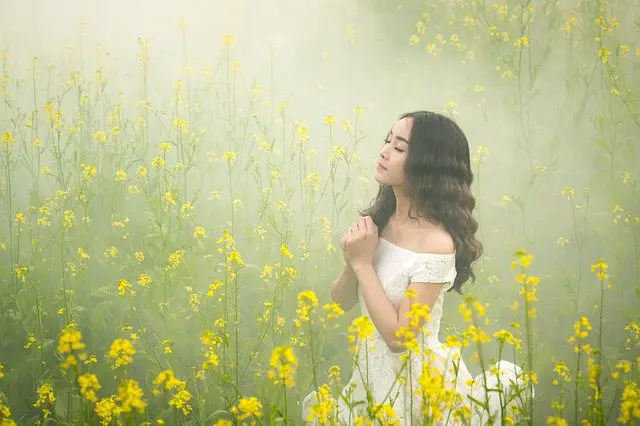 What should we do if we sense a season change is coming?
There are a handful of things to do when you sense a change in seasons. However, the most crucial key to entering/going through a season is to stay surrendered through prayer.
1.     Prayer
How do you stand firm in every season of life? Pray.
Prayer is the first thing to do when you're entering a new season or sensing a change in season. It's important to ask God through prayers for the right direction as you navigate through the season. He sees the end from the beginning and will guide you if you call upon him (Jer. 33:3).
2. Thank your helpers.
Be grateful for the people that helped you in the previous seasons. Thank them, and be determined to help them when you're in a better season of your life. As the saying goes, don't bite the fingers that fed you. Remain humble even when your seasons have changed so the blind man can see it.
3.     Recognize past mistakes and move on.
What are some of the mistakes that you made in the previous seasons? Take note of them – you don't necessarily need to write them down. A mental note will suffice. You should consider the actions and circumstances that led you to make these mistakes. If you need to separate yourself from people, do.
That's the next thing.
4. Cut ties with people, places, and things.
Some people and things aren't supposed to go with you into a new season. It is important to cut them off, especially if you are going into a season of new things and restoration. Separate yourself from places that can cause you to make the mistakes you made in your previous seasons of life. When you do, you should also brace up to meet new people, go to new places, and do new things.
Never let these new experiences get into your head so that you won't forget where you were in the previous season of your life. Have tremendous expectations and be ready to fight.
5. Be ready for battle.
If you're entering a new season, you should be ready for battles – spiritually and physically. Surprisingly, you may have to fight more spiritual battles than you've bargained for, so being in tip-top shape in the spirit realm is essential. While you bask in the euphoria of your newfound zone, make sure you protect it at all costs.
Why?
Because the devil is going about like a roaring lion seeking to attack you. 1 Peter 5:8 KJV.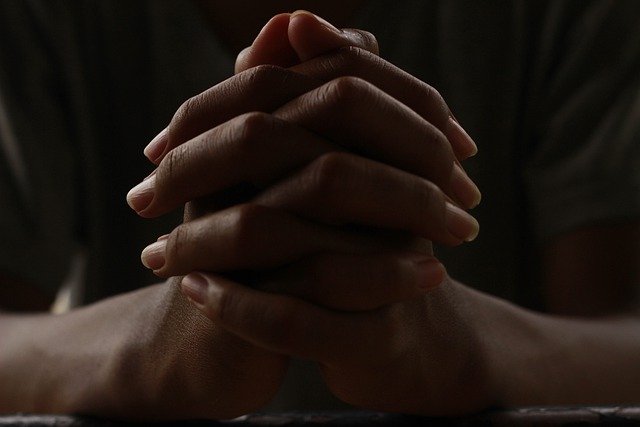 Frequently asked questions about stepping into a new season.
Here are some questions we ask about stepping into a new season. I've done my best to provide some answers to help you.
1. What is God's vision for this new season?
Previously, I mentioned that one of the first things to do when you're about to enter a new season in life is to pray. Praying for the new season will help you identify what God's vision for your life is in that new season. Sometimes, God may not answer you directly, but through the mouth of another, you can discover the vision for the new season.
For instance, Mordecai spoke to Esther about her new position as the queen and reminded her not to take it for granted. Finding out God's vision for the new season will help you know which steps to take in the new season.
2. What are the steps I need to take?
Consider the demands of the new season. What do you need to learn? Who do you need to meet? How will this season challenge you? Will I need to take risks? These are some questions you should answer as you enter your new season.
What does the bible say about new seasons?
Here are some bible verses about new seasons. Read them to encourage yourself and build your faith.
Isaiah 41:10
Joshua 1:9
Jeremiah 29:11
Ecclesiastes 3:1
Daniel 2:21
Psalm 104:19
Galatians 6:9
Isaiah 43:18-19
Genesis 8:22
Psalm 145:15
Ezekiel 34:26
Acts 1:7
Wrapping up.
Getting into a new season of life for the better is something we all hope will come our way. I pray that it does come our way and that we will do the right things to help us attain great heights in our new season.