If you're a young woman looking to deepen your spiritual life, seeking biblical inspiration is important. A great way to do this is by reading Christian devotionals for young women who want to build their faith. Devotionals can be an invaluable source of guidance. They delve deep into scripture and speak directly and authentically about the struggles and joys of being a modern-day woman of faith. In this piece, we'll examine six of the best devotionals for young women.
Let's begin.
Table of Contents
Best Devotionals For Young Women: Our Recommendations
Check out some of our recommended devotionals for men (if you're interested).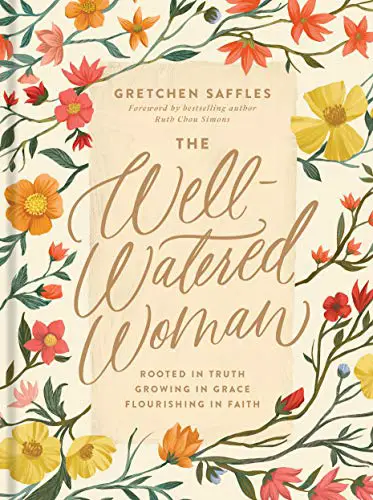 Say hi to The Well-Watered Woman Devotional, one of the best young women devotionals from Gretchen Saffles! Inside this 304-page hardcover devotional, you'll find many jewels which you can use to flourish as a woman who loves and follows Jesus. 
Saffle shares counsel on how to live our lives with purpose through grace. With her up-to-date and expert take on living under your faith, you'll be thankful for this book. Inside the pages of The Well-Watered Woman Devotional, you can find what it takes to establish and recognize who you indeed are in Christ Jesus. 
Gretchen's writing style is impactful yet still easy to read – perfect for those looking for truth and real advice from someone who speaks from experience and knowledge. Finding your identity will be challenging, but her words will help guide you.
Whether or not you're searching for inspiration or love reading – we're sure you cannot put the book down once you start exploring its pages! And because it's also available in Kindle format, there is no limitation on when or where you can plunge into her teachings. 
---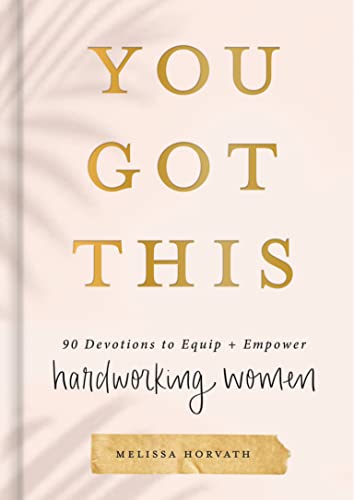 Are you drained of energy and feeling a bit lost at the moment? With You Got This 90 Devotions, it's time to rise again! Enhance your spiritual journeys and find more outstanding guidance each day as you open yourself to being empowered by God. 
It's perfect for those who seek help with stress while giving them something valuable during this challenging period in these bleak times. Every day will bring an array of life-changing tips. Paired with uplifted scriptures that could impart pearls of wisdom if we take the time to understand their inner meanings. 
It's a beautiful method of taking a deep look within ourselves. You can use engaging questions that will help you examine your lives and tailor them according to God's Will. 
With 208 pages packed full of knowledge, this devotional gives an insight that can increase your understanding of the blessings bestowed upon us that we may have overlooked due to the recent absence or decrease in faith. 
Lose yourself in the blissful words of this book by Melissa Horvath, and be blessed through the comprehension you will receive!
---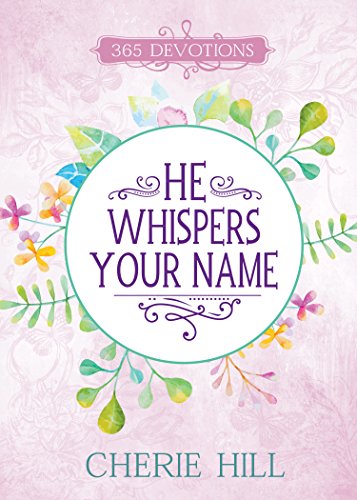 Are you looking for a daily devotional affirming that God knows your name? He Whispers Your Name has the perfect answer! This devotional, written by Cherie Hill, contains 365 days of blessing- and over 420 pages filled with inspiration and warm words. 
Each week addresses various topics such as mercy, wisdom, anxiety, trials, and more. 
With its handy-sized design, He Whispers Your Name can fit into any bag or even a car's glove compartment! Thus, you can remind yourself daily that God knows your name and loves you deeply!
So don't hesitate – draw closer to God today and allow His words to encourage and bring joy daily. Get blessed with the magnificent spiritual insights of He Whispers Your Name!
---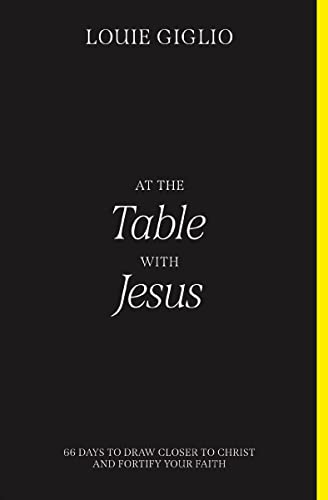 Let At The Table With Jesus be your guide as you walk through the Bible, walking side-by-side with Christ and learning his words for the next 66 days. Louie Giglio's book provides practical ways to invest in a solid spiritual foundation and life with Jesus. 
In this stunning 240-page devotional, Giglio guides readers through several verses from Psalm 23. It highlights the important details we often overlook in our daily walk with God. To build your relationship with Jesus, sit firmly at The Table With Jesus and learn to turn your attention away from the storm and arrows of the enemy. 
Feel blessed by this expertly written devotional, offering insight like never before – go along now on a spiritual journey full of understanding and wisdom that surpasses all knowledge. 
Gifts from heaven await you when you join Jesus At The Table through this devotional.
---
5. 100 Days of Joy and Strength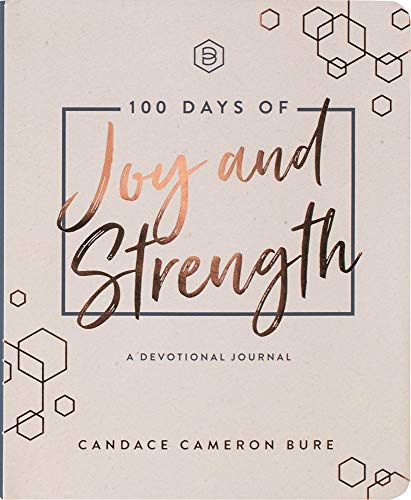 Discover true joy and strength with 100 Days of Joy and Strength, a devotional from Candace Cameron Bure. Bask in the joy that God provides; we can find rest when seeking the Lord's radiant comfort.
Our faith is strengthened when we understand that the joy of the Lord is our eternal source of strength. Get ready to build your life and career as you learn to navigate the daily stress of being a woman! You'll gain wisdom and insight from 208 pages of content written in Candace's unique style. Simple, easy-to-understand words fill this devotional, making it perfect for all ages.
And what would a devotional book be without space for journaling life experiences? 
With so many blessings to count, you can trust that God will get you through each storm as you rely on Him for daily strength and joy! Find peace and assurance within 100 days!
---
6. Truth for Life: 365 Daily Devotions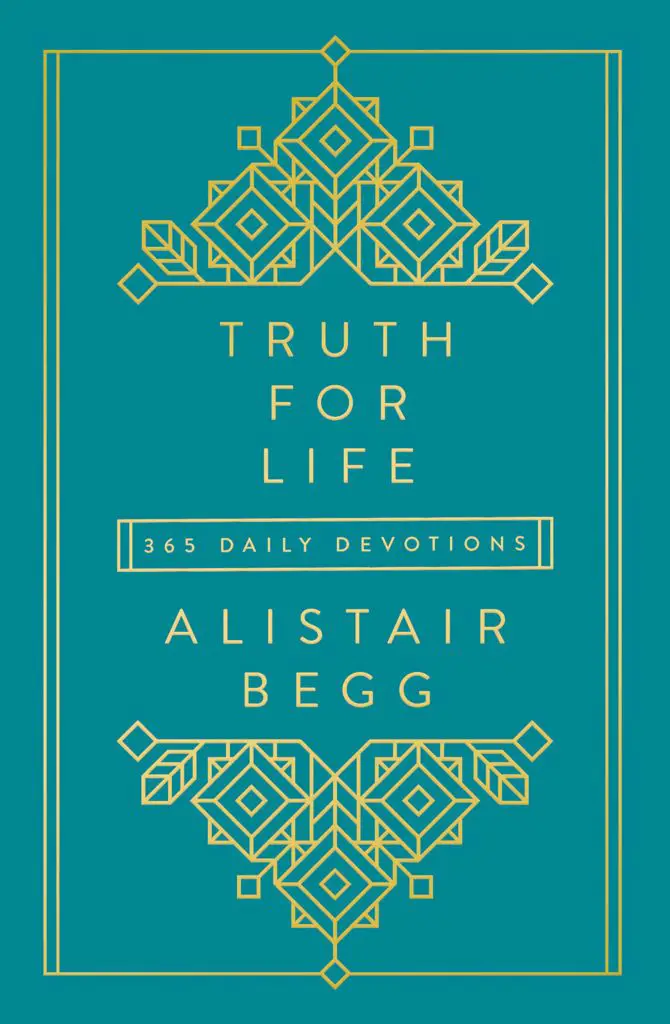 Truth for Life: 365 Daily Devotions is a book of spiritual nourishment designed to bring you closer to the truth of God's Word with each passage. Every day, you'll read the thought-provoking reflections and inspiring devotional thoughts written by Alistair Begg in this must-have resource. 
The popular devotional offers readers relevant scripture passages that will help nurture their faith and remind them to stay in touch with our Savior, Jesus Christ, in a world that seems to have fallen apart. Guidance is provided on navigating life's struggles. Interactive questions are included at the end of each reading to ensure readers can reflect and apply their learning for personal growth. 
This little book makes for easy reading, filled with simple and direct truths from God's love letter, Truth for Life: 365 Daily Devotions empowers believers to become more like Christ each day. 
Find yourself blessed as you join over one million people who use this modern-day spiritual tool daily and pray unto your higher power!
---
How do I find the right devotional for me?
Finding the right devotional that caters to your spiritual needs and resonates with your beliefs can be an enlightening and transformative experience. With many devotionals, discovering the perfect one may seem overwhelming. 
Here are some tips to remember.
1. Personal Preferences
To start, take some time to reflect upon your personal preferences and areas of growth, such as the themes, topics, or spiritual disciplines you'd like to explore. By choosing a devotional in line with your area of interest, you'll desire to study and use the devotional more since it piques your interest.
2. Learn Something About The Authors
Next, research the authors or sources of devotional content to ensure their credibility and trustworthiness. Thankfully, the authors you'll come across know their craft and are also best-sellers.
3. Get Recommendations
Consider seeking recommendations from your faith community, friends, or mentors, as they may provide invaluable insights into devotionals they have found meaningful. Engaging in conversations around devotionals also offers you an enriching perspective. People's testimonies will help you pick one that resonates with you.
4. Devotional Days
How long do you want to read the devotional? You can pick any devotional with a specific length of days, and it'll bless you richly. But if you want to build the devotional-user lifestyle, you should get a 60 to 365 days devotional. While you enjoy the daily benefits and lessons from the book, you're also building yourself to become consistent in learning about God daily. It's a win-win!
---
What are good topics for devotions?
Good topics for Devotions include self-reflection, prayer, faith, mercy, grace, and gratitude. Additionally, devotions can focus on issues such as love, hope, patience, and perseverance.
What is the purpose of a devotional?
The purpose of a devotional is to provide readers with spiritual guidance and enlightenment. Devotionals help people strengthen their faith by reflecting on scripture, developing a closer relationship with God, and learning how to apply Biblical teachings to everyday life better. 
---
Find peace, comfort, and joy in the word of God with these inspiring devotional books! With uplifting stories, daily meditations, and Scripture-based reflections, now is the perfect time to draw closer to God. Read through the pages of these fantastic books and gain a greater understanding of your faith!