The Great Commission is what Jesus Christ asked Christians to do after his resurrection. It's what he instructed the disciples and all Christians to do so as to bring people into the kingdom of God. The great commission is found in the book of Matthew 28:16-20.
According to Christian theology, The Great Commission has two categories – Evangelization (to spread Christianity) And Worship (to live a life that worships God). Let me quickly point out that sometimes living a life that glorifies God is evangelism on its own. It's imperative you do as you say so people can learn from you as a follower of Christ.
Where is the great commission in the bible?
As I mentioned earlier, it is found in the book of Matt. 28:19-20. Here Christ Jesus said "Go ye therefore and teach all nations, baptizing them in the name of the Father, and of the Son, and of the Holy Ghost: 20 Teaching them to observe all things whatsoever I have commanded you: and, lo, I am with you always, even unto the end of the world. Amen."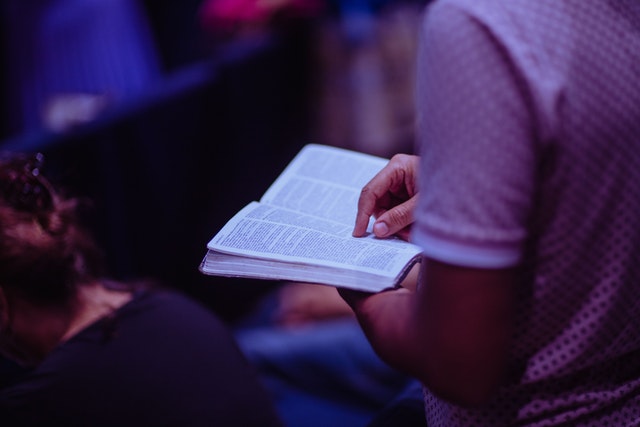 Why Is The Great Commission Important To Christians?
It is incredibly important to Christians because it calls us to engage in ministry by demonstrating our faith through tangible actions of sharing God's love and grace with everyone, regardless of whether or not they have ever heard about Christ before. By doing this, we are able to develop spiritual maturity and let the light of Christ shine on even the darkest corners of the world.
What Are The 3 Commands Of The Great Commission?
In Acts 1:8, Jesus also gave instructions concerning the great commission to his disciples so they'll be fully prepared for the task ahead. Therefore it is important to point out that to be able to carry out the great commission, we must obey the three commands of the great commission.
Follow Jesus. A lot of Christians are following Jesus. Some closely, others from afar. It's important to follow Jesus closely and daily if you must be a correct Christian disciple. Some Christians make the mistake of following their pastors. While this isn't a bad idea, it's not what we're called to do.
Wait for the Holy Spirit and Power. The entrance of the Holy Spirit will equip anyone who is willing to wait on him and do what needs to be done. This often involves separating and giving yourself to prayer and seeking the face of God.
Go out and evangelize. Tell others the gospel of Jesus Christ. Tell them about Jesus. A lot of Christians go out to preach condemnation instead of Jesus. It's important to note that while we must tell people that what they're doing is wrong and is leading them astray, we shouldn't condemn them. And while you're preaching, ensure that your life reflects Jesus. Your lifestyle and Christian practices can speak volumes to people.
Is the Great Commission for everyone?
Yes, it is. All Christians are responsible for fulfilling the great commission. This is the command that Jesus gave all of his disciples, which includes us in this generation.
What are the four parts of the Great Commission?
There are four parts to the Great Commission as recorded in the Bible.
The first is to go into all the world and preach the gospel to all nations.
The second is to make disciples of all nations.
The third is to baptize new converts in the name of the Father, Son, and Holy Spirit.
The fourth and final part is to teach new believers all that Jesus commanded.
The Great Commission has been given by Jesus Christ to His followers, and it is our duty to obey it. However, many Christians today are not obeying it. They are not going out into the world to preach the gospel or make disciples. As a result, the lost remain lost and the world continues to slide into darkness.
What Are Some Of The Benefits of The Great Commission?
There are lots of benefits for obeying the Great commission and they include the following
It gives you an opportunity to share the love of God and the gospel of Jesus with others.
You get the chance to meet new people and help them overcome the challenges that you had initially.
It brings glory to God.
There's rejoicing in heaven over a soul saved. (Luke 15:7)
It deepens your faith, relationship, and trust in God.
God can do inexplicable miracles through you.
There's a reward for you on earth and in eternity.
What Is The Reward For Those Who Obey The Great Commission?
Obeying the Great Commission is one of the greatest rewards in itself as it is an opportunity to share God's love with everyone who crosses our paths.
But aside from that, those living out this glorious calling can expect an abundance of blessings and joy if they stay true to their mission, including eternal life and all its benefits. Additionally, God promises to be with us on every step of our journey through all of life's challenges.
The joy comes when we look back at what He has accomplished through us and how faithful He has been as a result of our obedience to Him. Being obedient to His will won't always be easy but trusting that He will use every situation for good brings a special satisfaction.
That's why obeying the Great Commission is such a great reward; it brings not just tangible, but also spiritual rewards that are priceless and everlasting!
Conclusion
If we obey the Great Commission, we will see people saved from eternal damnation and brought into the light of the gospel. We will see lives transformed by the power of God. And we will see the world changed for eternity. Don't wait till your pastor organizes a crusade or tells the church that they need to go on evangelism on a specific date before you go. Make out time and start reaching people with the word and following them up where necessary.